Beginners Guide to GMC Financing
The world of GMC financing can be a confusing course to navigate. However, when you choose a LaFontaine Buick GMC of Highland, you will have a team of financial experts to help you! At LaFontaine Buick GMC of Highland, we can guide you through the world of GMC Financing so that you can learn how to finance GMC vehicle.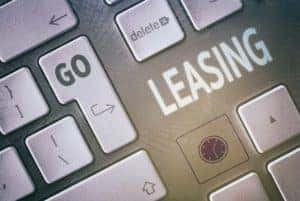 GMC Financing 101: Credit and Pre-Approval
First and foremost, GMC financing begins with learning about your credit score. A credit score is a number that depicts what your creditworthiness may be. The higher your score, the better you look to potential lenders. If your score is low or non-existent, you are less likely to get a good deal from a lender.
Your credit score is determined by your open accounts, your levels of debt, the promptness of your repayment and other extenuating circumstances. A credit score typically falls between 300 and 850. Any number 700 and up is typically considered a good credit score.
LaFontaine Buick GMC of Highland will find a GMC financing plan that works for you despite the factors surrounding your credit score. That plan starts with getting you pre-approved for GMC financing. From there, we can help you determine your options.
GMC Financing 101: The Power of Trade-Ins
A good way to lower your interest payments in your GMC financing plan is to trade-in your older vehicle. Since you will no longer be needing it once you finance your new GMC vehicle, you might as well turn it into cash. LaFontaine Buick GMC of Highland will offer you top dollar for your trade-in especially when it goes toward your new GMC vehicle!
GMC Financing 101: Planning Ahead
Before you go through with your GMC financing plan, you probably want to first figure our what your monthly payments are going to look like. The best way to figure that out is to use our car payment calculator.
Simply enter in the price of the GMC vehicle you are financing, the interest rate, the loan term, your down payment and your trade-in value. From there you will get an accurate idea of what your monthly car payment will look like.
A good way to lower your interest rate is to pay off your GMC vehicle quicker with installments larger than your minimum. Always make sure to speak with a GMC vehicle specialist to learn more about GMC financing.