Is It Better to Lease a New or Used Car?
Do you want to get a vehicle but don't necessarily want to own one? If so, leasing is a viable option for you. While it's been our standard practice to lease new automobiles for years, we've added another arrow to our quiver of available options, and it's used car leasing.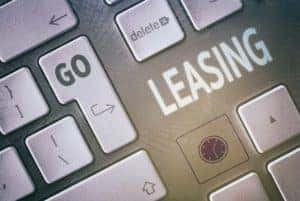 Benefits of Leasing a New Vehicle
When you lease a new car, you position yourself to enjoy some key benefits. For starters, you'll only have to absorb the minimum amount of the rapid depreciation a new vehicle experiences when it's initially driven off a dealer's lot.
In addition, leasing typically requires you to provide a smaller down payment and it keeps your monthly payments lower than they would be if you'd taken out an auto loan. As a lessee, you'll be able to get a different car with all the latest features every few years. You'll also have peace of mind because your leased automobile will be covered by a warranty throughout your contract.
When they contact our Buick dealership near White Lake Township, MI, many drivers are surprised to learn that leasing may enable them to step up to a higher trim or model. Essentially you're able to get "more car" in the context of features, when you decide to lease.
Advantages of Used Car Leasing
If you visit our Highland, MI GMC finance center to inquire about used car leasing, we'll explain that leasing a pre-owned vehicle has its own set of advantages. Leasing a previously owned model costs even less than leasing a new automobile. In general, a used car lease has lower monthly payments and, if you lease a pre-owned model from us, you won't have to provide a down payment.
When you sign one of our used car leases, your monthly payment will include your GAP insurance premium. You'll also be able to choose the length of your lease. You'll enjoy the peace of mind that comes with knowing we guarantee that we'll buy back your vehicle when your lease expires, too.
Clearly, leasing a new car and leasing a pre-owned vehicle have their advantages. Deciding whether you should lease a used Buick Encore or a new one really comes down to your preferences and budget. Whether you're shopping for LaFontaine used cars in Highland, MI or you're on the prowl for a new model nearby, consider leasing an automobile from LaFontaine Buick GMC Highland.