Tax Benefits of a GMC Lease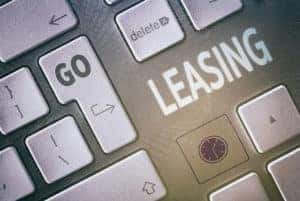 If you're anything like most of our customers, you're careful with your personal finances, and twice as careful when it comes to your business. We've got good news for you: a GMC lease from LaFontaine Buick GMC Highland has some surprising tax benefits that can help you and your business alike hang onto more of your hard-earned money.
Tax Questions for Your GMC Lease
First, a caveat: everyone's tax situation is different, so none of what follows is a substitute for talking to your Highland GMC dealer and your tax professional alike.
What GMC Vehicle Expenses can be Written Off?
If you're using your new GMC vehicle in whole or in part for business, you have many potential deductions at your disposal. Many business owners claim the standard mileage rate, but it's worth noting that you can instead itemize business expenses related to your vehicle.
These include:
Fuel
Maintenance and repairs
Tolls and parking
Registration and document fees
Lease or loan payments
Depreciation
Can Buying a New GMC Vehicle be Better than Leasing for Taxes?
Sometimes the number of miles you drive, or the wear you put on a vehicle, can make purchasing more sensible than even a commercial vehicle lease. In much the same way, the $4,200 lease deduction may make less sense for you than the $10,000 depreciation available for purchased vehicles. Be sure to weigh all the variables carefully with the help of your GMC dealer.
Surely there's a Catch?
Three of them, actually:
Reimbursed expenses aren't deductible
Only business-related use can be written off; this amount must be prorated if you're mixing business and personal use
You cannot double-dip the SALT deduction (e.g., using it for sales tax and property taxes), nor can you take it if you don't itemize
In some cases, the standard deduction ends up being the most cost-effective route.
Final Thoughts on Your GMC Lease
All of the above must be discussed with your tax professional. Every use case is different, especially when you're operating a fleet versus a vehicle or two. It's also vital to document everything consistently and thoroughly in case you're audited.
The tax benefits of a lease should be figured into your long-term business planning. With that being said, your Highland GMC dealer offers many ways to save money right now, from generous incentives to a number of GMC lease offers and commercial programs. To find out more, visit us today!