What to Do When a Recall Is Issued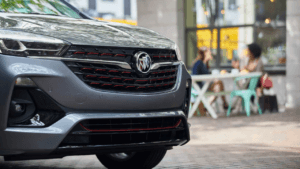 No one wants to hear that their vehicle has been recalled. Fortunately, most automakers have become much better at dealing with these situations, so getting a Buick recall actually isn't that big of a deal. At LaFontaine Buick GMC Highland, we're well-equipped to deal with such situations and we'll get you back out on the road as quickly as possible.
Handling a Recall
Your first step when you get a recall notice is obvious. You need to visit our Buick service center and get this automotive issue fixed, immediately. Recalls don't happen out of the blue. They happen because a manufacturer realizes that there is a major issue, and that said issue could put drivers and passengers at risk.
Common causes of recalls include airbags that won't deploy properly, steering equipment malfunction, and electronics and wiring problems. These issues could easily result in injuries or even death. Getting to our dealership as soon as you can once you've received a recall notice is a necessity.
Most of the time, a recall is a quick fix. A malfunctioning part has been identified, so it is removed and replaced with a component that will work safely. In rare situations, the car itself actually needs to be replaced with another vehicle. In these cases, you'll be given another car, one as close as possible to the one you owned. If such a model cannot be found, a manufacturer can choose to issue a refund instead.
The Cost of Recalls
You should also know that fixing a recall won't cost you anything. If your Buick SUV is recalled, the work done on your car is completely paid for. As long as you go to an official Buick service center, the automaker is legally responsible for paying to fix the safety issue.
Checking for Open Recalls
If you haven't received a notice that your car has been recalled, you can still check to see if there are any open recalls for your vehicle. Our website's recall center makes it easy to check for any recalls. You just need your VIN number.
If you have any more questions about refunds, visit Buick dealership serving White Lake Township, MI. Our factory-trained mechanics are ready to assist you!