What Auto Finance Terms Mean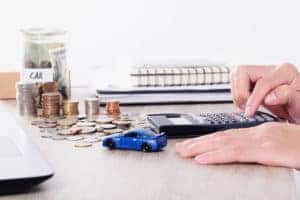 Whether you're getting ready to sign up for a car loan or a new car lease, you want to make sure that you know exactly what you're getting into. Part of that means knowing all of the relevant GMC financing terms, what they mean, and how they impact what you end up paying for your vehicle.
These are some of the most common terms you'll hear at LaFontaine Buick GMC Highland when you're getting ready to drive away in a new vehicle.
Common Financing Terms
Down Payment: This is the first payment you make on your vehicle. Usually, drivers put down around 20 percent and finance the rest of the vehicle's cost with a loan.
Interest Rate: This is a fee charged to you every month by your lender. You'll often see it referred to as the APR, or annual percentage rate. The better your credit score, the lower the interest rate you can generally expect.
Loan Term: This is how long you have to pay off your loan. A longer term means lower monthly payments and less interest paid out over time. A shorter term has the opposite results.
Equity: This is the difference between what you owe on a car and what it's currently worth. This number can be negative at certain points in your loan term.
Trade-In: If you have a vehicle that you plan to sell back to the dealership when you buy your new GMC car, that's a trade-in.
Depreciation: This is the decline in value of a car. A model might sell for $60,000, but after a few years on the road it's going to be worth less than that.
Closed-End Lease: This is the typical kind of GMC lease offer, where a driver won't owe the difference if the actual value of the car at the end of the agreement is less than its projected value when the deal was signed.
Lease or Finance a New GMC Vehicle Today!
If you're ready to lease or finance a new truck or SUV, visit our GMC dealership servingWhite Lake Township, MI. We'll make it easy to find a vehicle that you can depend on, and we'll answer any questions that you have about the financing process. We look forward to assisting you!